§1. Introduction
RTS-Soft is proud to anounce new multiplatform DCS products Silver Solution Studio or S3.
Silver Solution Studio or S3 is easy and convenient both Integrated Development Environment (IDE) and higly portable runtime unified for all functions and all levels of Automated Control Systems (ACS).
In contrast to existing Silver product family which is pure QNX based self hosting SCADA with third-party SoftLogic, the S3's runtime works anywhere where ANSI C compiler exists and S3's workbench is working at any platform unless it has Java Runtime Environmen (JRE).
§2. Multiplatformeness
S3's IDE and HMI works under WindowsXP/Vista/2000/2003, Linux, Solaris, Apple OS X. In additional it supports HMI dashboads under QNX 6 in case if QNX target platform is chosen.
Moreover S3's Service Oriented Architecture (SOA) architecture enables both WEB HMI and remote development in the browser window.
§3. Distributed Control System (DCS)
§4. Concept
S3 DCS project development cycle is split into the several functional levels: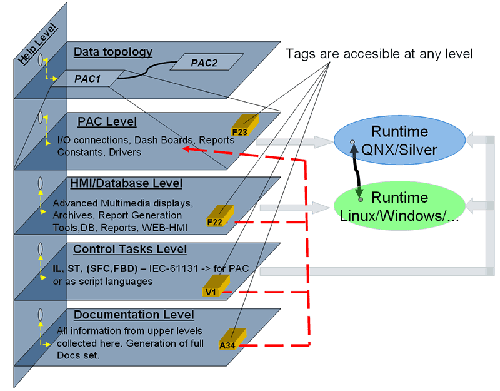 Figure 1. Functional Levels
Level of PACs topology and connectivity editing, including network and OPC topology set ups. PAC could be added from database or from network search.
Level of particular PAC configuration , I/O connection, dashboard editing, tags editing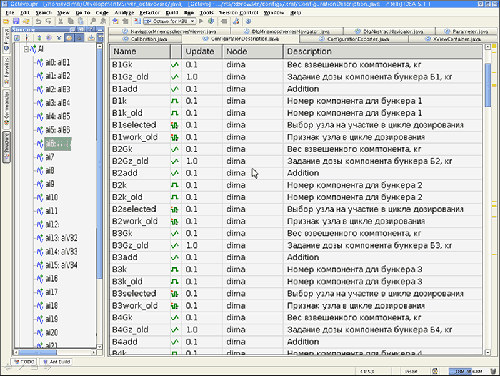 Figure 2. I/O Editor
Level of HMI/Database editing for superposed levels of ACS. It includes advanced multimedia displays, real time and historical trends, alarms, reports
Level of control tasks editing. Control logic implementation based on IEC-61131 languages. Could be downloaded to PAC for I/O control or can be used as script languages for various applications.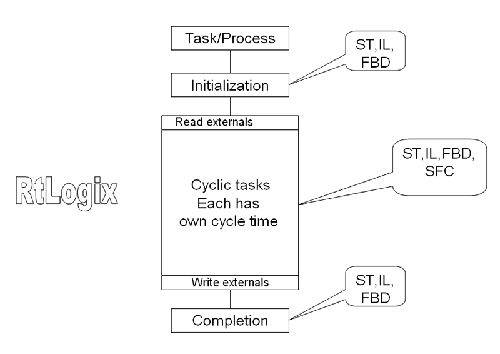 Figure 3. Control Cycles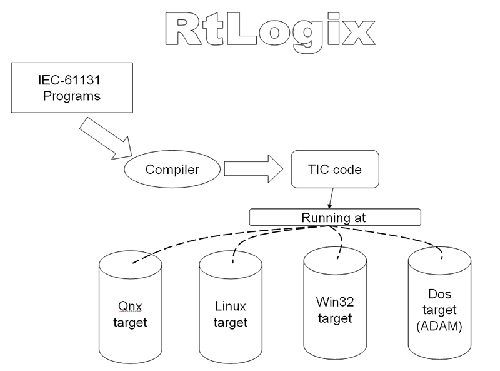 Figure 4. Target platforms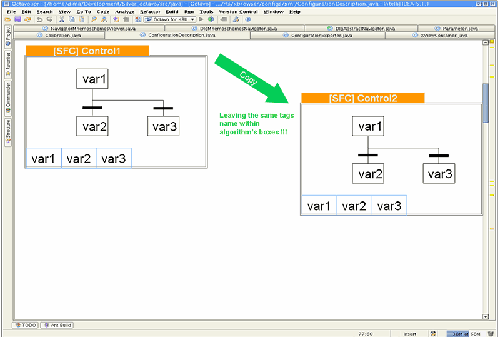 Figure 5. Technological Units/Algorithms Duplication
Level of project documentation generation. All information from upper levels is collected here. Full set of in-line and project documentation for the whole system is created.
Common features
Plug-ins technology
Can work with third party's ActiveX
Tag configuration information is accesible from anywhere, easily and transparently
Any changes in tag configuration is reflected immediately where it is used and these changes are initiated certain actions.
Bulk tag editing mode.
Providing 'on fly' tag creation capability. These tags could be connected to I/O or OPC afterwards if necessary
Hot keys, context help, rollbacks
Software PAC simulator and remote debugger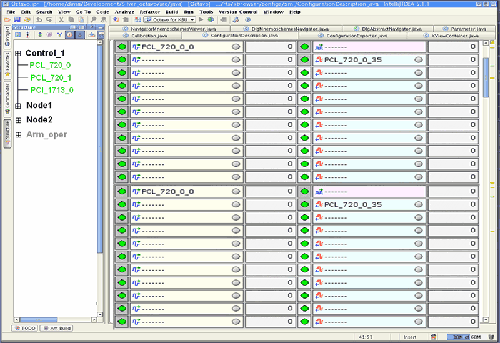 Figure 6. I/O Monitoring/Simulating
§5. Hardware Supported
S3 mostly targeted to the new emerging Programmable Automation Controller (PAC) open and modular architecture. S3's runtime combine IEC-61131 core, SQL database, HTTP server and local HMI executed at the same powerful PAC's CPU core. Besides S3 supports remote I/O via ModBus, Profibus or ADAM RS-485 protocol as well as popular local PCI I/O from Advantech and Faswel.